Digital Signage Hamburg - Aufmerksamkeit über Hologramm Displays für Events, Messen, Museen, Handel etc. erzeugen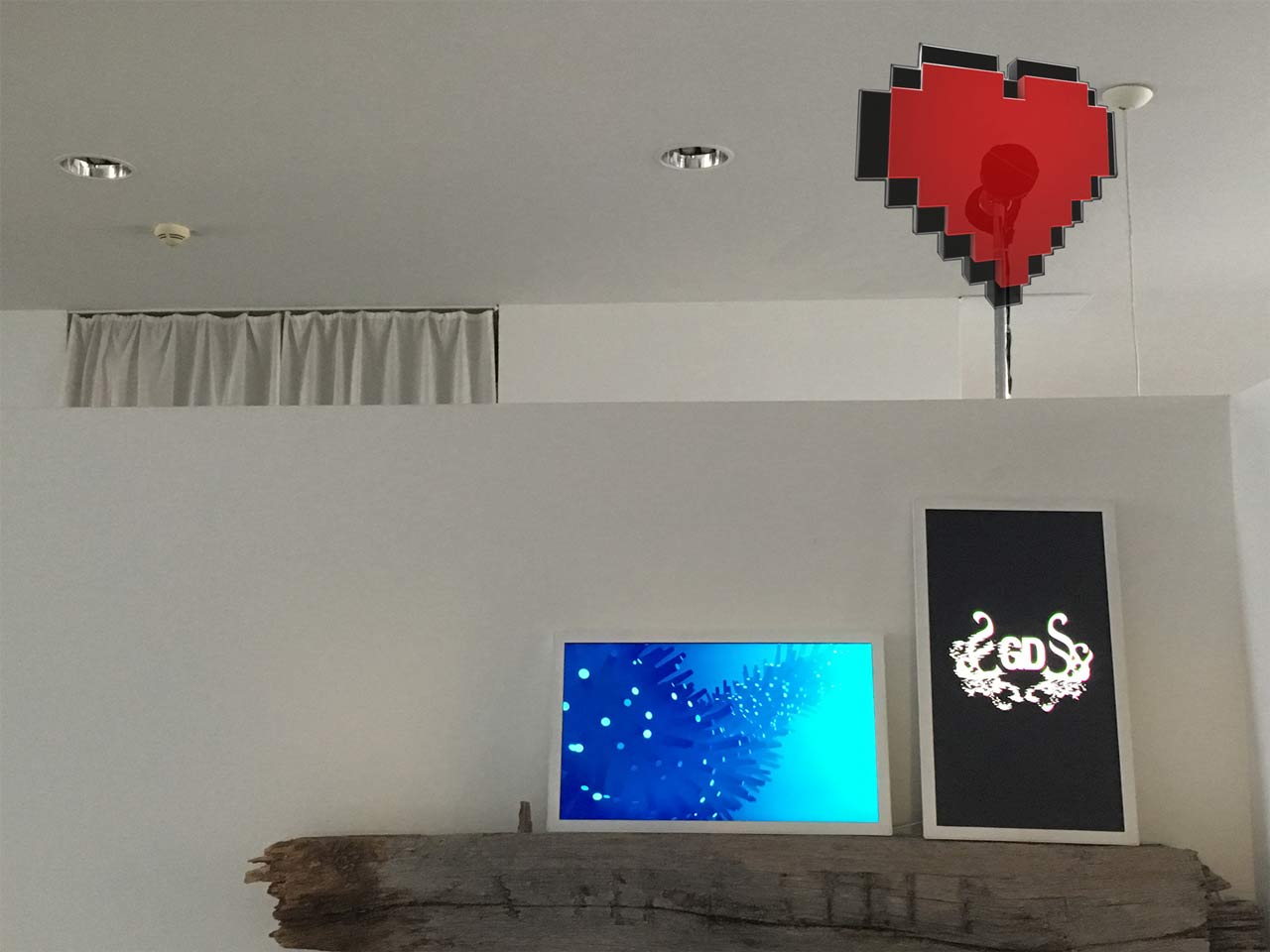 Hologramm am Empfang der Digital Agentur, Hamburg

Digital Signage Hamburg: Holo Fan Displays inszenieren deine Logos, Produkte und Infos als Eyecatcher freischwebend in der Luft
Out of Home erzeugen und erregen Hologramme durch ihre futuristische Anmutung Aufmerksamkeit und sind für innovatives Marketing ideal. Ob als großflächige, holistische Installation oder als Eyecatcher , Hologramme per Holographic -Displays beeindrucken und aktivieren deine Besucher auf Messen, in Museen, bei Events, vor dem Schaufenster oder im Handel am PoS.
In unserem Labor haben wir die Holo-Displays unter die Lupe genommen und einige softwareseitige Funktionen speziell für den Einsatz in Unternehmen programmiert (z.B. Fernsteuerung, Cloud Connect, etc.).
Sowohl für den Betrieb der LED-Fans als auch für die Produktion von innovativem Content und die dezentrale Bespielung der Hologramm-Displays haben wir die passende Lösung im Out of Home - Digital Signage Kontext.
Wir helfen euch gerne von der ersten Idee an und bieten:
Beratung
Beschaffung (Kauf/ Miete)
Inhalte/ Content
Installation
Support
Erzeuge Aufmerksamkeit und begeistere deine Besucher und Kunden.

Interessiert? Einfach hier melden!